Here's a list of all the amazing, fun and cute gifts that I have received and given that I think will make every dog lover/owner happy. Binky, Mitzy and Venus are a big part of my life and I know that any dog mom or dad will be so grateful to receive any of these meaningful and fun gifts!
Disclosure: There are some affiliate links below, but these are all products I highly recommend. I won't put anything on this page that I haven't verified and/or personally used.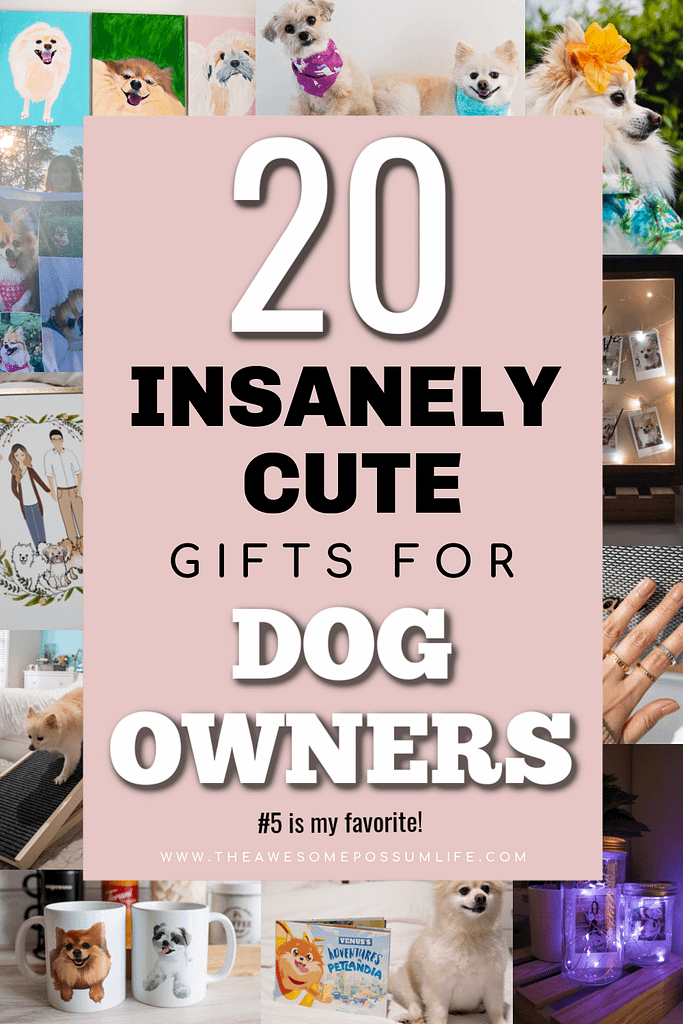 ---
–For the SENTIMENTAL type–
---
1. Petlandia Personalized Pet Story Book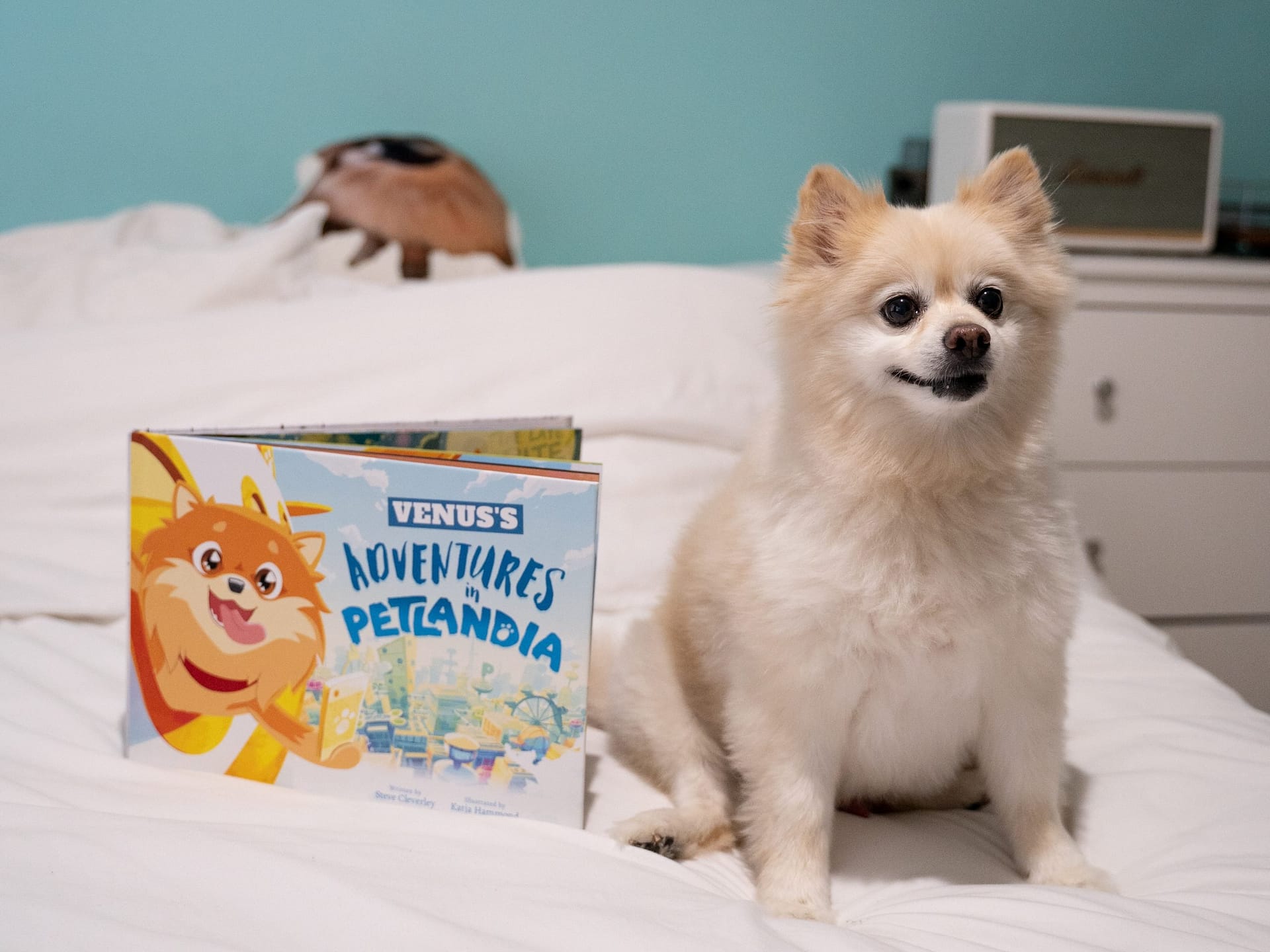 You can create a super fun personalized picture book about your friend's dog(s) that they can keep on their bookshelf and read to their dog every night before bed haha! I love how the illustrations look very cute, high quality and the adventures they go through will make your heart melt. Click here to check out their selection and create a custom book for only $30.
---
2. Custom Ceramic Mug
If your friend loves coffee, tea, or just has a mug collection, this is the perfect gift for them. I guarantee that they will either put this in a display case to show it off, or drink from it every single day. Who wouldn't love to drink a hot cup of chocolate on a cold winter's day from a mug that has their best friend's face on it?
---
3. DIY Shadow Box Frame
If your friend loves meaningful home decor, they will love this. It's perfect for a bookshelf, entryway, or anywhere they can show it off when guests come. If you don't have a polaroid camera, you can just print photos from your regular printer with photo paper and cut them out into a polaroid shape. All you need is a shadow box, small clothespins, fairy lights, and a paint pen to write a quote or them and their dog's name on the glass.
---
4. Engraved Ring / Necklace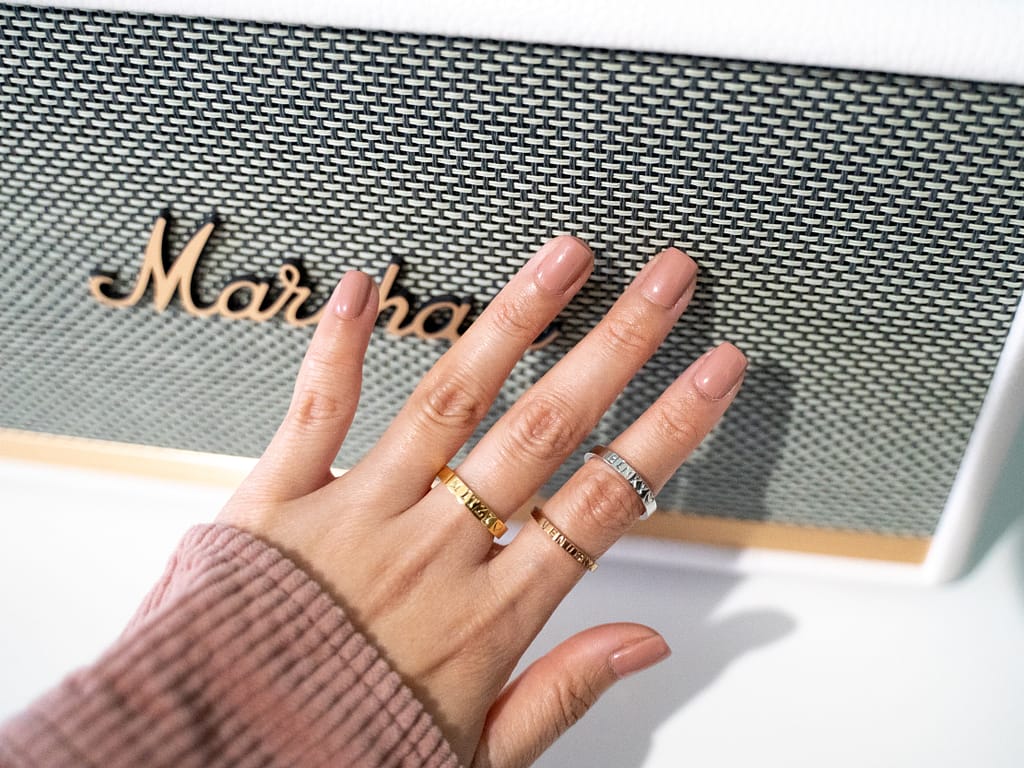 Who wouldn't love to rock a super cute ring or two of with all their pet's names engraved on them? I got these amazingly affordable sterling silver rings in rose gold, silver and gold from Etsy for under $10! Click here to check out the shop I got my rings from.
---
5. Framed Dog / Family Portrait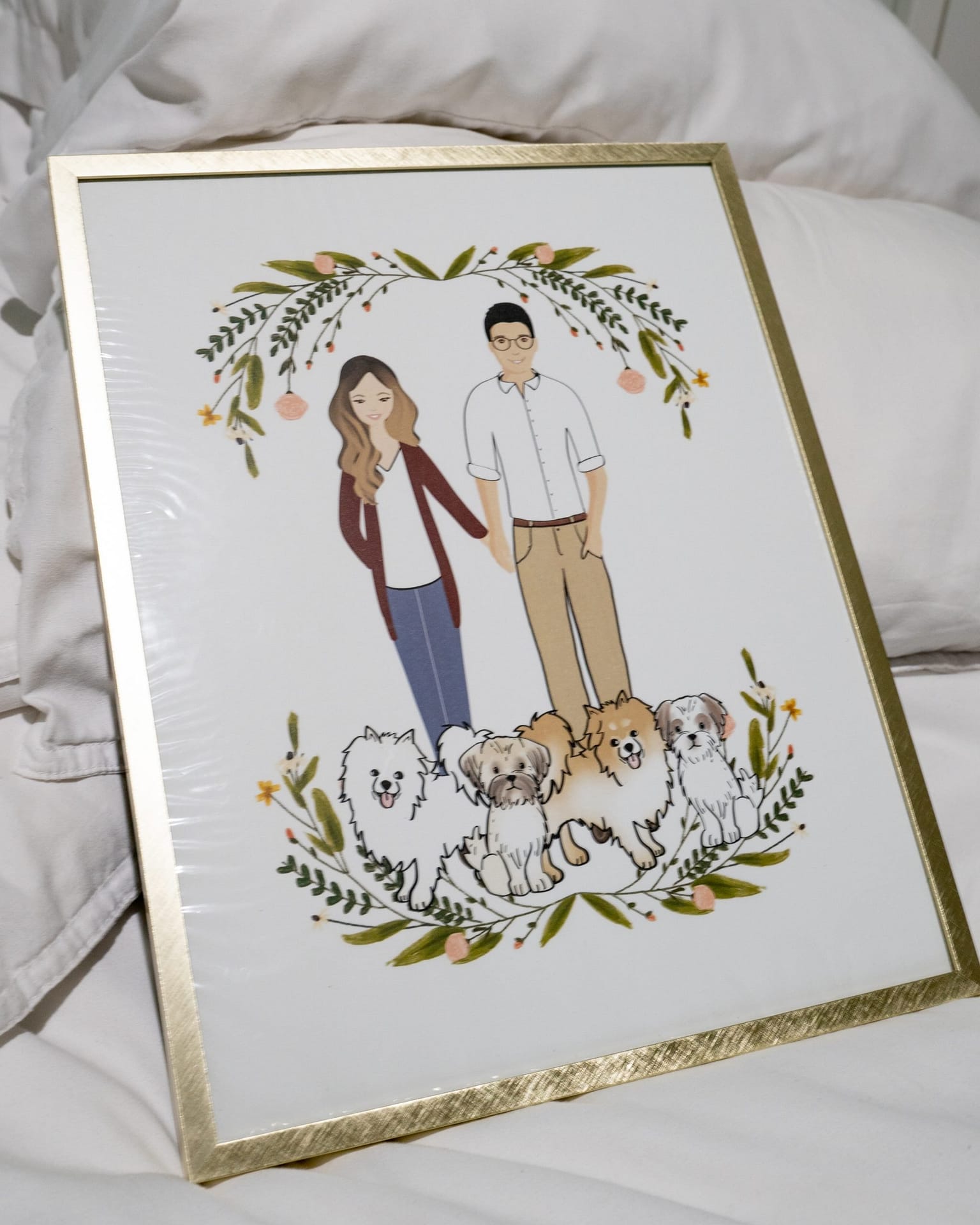 Everyone has art in their home. But do they have a custom art piece of their furry friend? This gift is sure to make your friend's heart melt. They will be so happy to see their dog hanging on their wall every day. Your friend's dog is probably their whole life, so giving this is really a thoughtful gift.
---
6. Paint Your Pet By Numbers
If our friend is more of the artsy type and loves coloring books, this gift will be truly cherished. It's something that they can say they painted themselves and worked hard on. They will definitely keep this hanging up on their wall and show off to all the guests that come over. You can get a custom Paint Your Pet By Numbers on Amazon for $27 for square and $35 for landscape.
---
7. Custom Pillow
Who wouldn't want a stuffed pillow of their pup that they can cuddle with every night? It will look super cute on their bed, sofa, or an entryway bench! If your friend is away from their dog because of school or if they recently lost their dog, this gift will definitely get many hugs and squeezes.
---
8. Custom Fluffy Sherpa Blanket
This is the perfect gift to give to that one friend that always gets cold easily or loves snuggling up with a nice blanket. I was so excited when I was gifted both my custom blankets that I immediately wrapped myself in it. If your friend's furry friend is no longer with them, this would instantly make them feel like they're getting warm cosy hugs from their best friend.
---
9. Ink Paw Print / Ornament Kit
This is the pawfect gift for your friend who's obsessed with squishing or taking pics of their dog's paws all the time. They can frame the paw print, hang the paw print ornament on the Christmas tree, or even digitize it and create more art later on from the ink prints. You can get the ink paw print kit on Amazon for $10 or the ornament kit on Amazon for $6.
---
10. My Adorable Dog Keepsake Journal
If your friend likes journaling or scrapbooking, this will keep them busy for a while. This is a fun gift because they will be glad that they filled in this keepsake journal to look back on 5 or 10 years from now.
---
–For the CUTESY type–
---
11. Hawaiian Shirt / Dress
While everyone is in their cosy flannels and sweaters, your friend's dogs will be ready for a holiday trip to Aruba~ Your friend will LOVE taking super cute pics and all her dog owning friends will want to get one for their pup too. Binky and Mitzy love wearing clothes. Every time we open their box of clothes, Binky always jumps in (my favorite). Mitzy always helps us get her arms through the arm holes (so cute).
---
12. Handmade Bandana
This is one of the easiest DIY gifts you can make for your friend and their dog. You can make multiple bandanas with various prints and patterns and wrap them as a set. You can even make their human matching bandanas so they can have one for every occasion or season! It's a cute, yet simple way to bring color and cuteness to their pup without wearing a full outfit every single day. You can get a set of 50 8'x8′ squares on Amazon for $17.
---
13. Tickets to Paint Your Pet Night
This was a super fun and soothing experience for me. Your friend will definitely enjoy spending a relaxing night painting their best friend. I think this is the perfect gift for someone who might not be super artsy, but still likes bringing out their creative side sometimes. I am not good at painting or drawing freehand at all, but this event makes it super easy by printing out and outlining your dog's photo and having it backlit to trace.
---
14. Mason Jar Polaroid with Fairy Lights
This is a super simple gift that is sure to brighten up their room and life. Just print out a photo of your friend and their pup and write a note on the backside about a funny or favorite memory with them. You can get a pack of mason jars and a pack of fairy lights and make this for all your friends with dogs!
---
15. Swing Rattan Egg Chair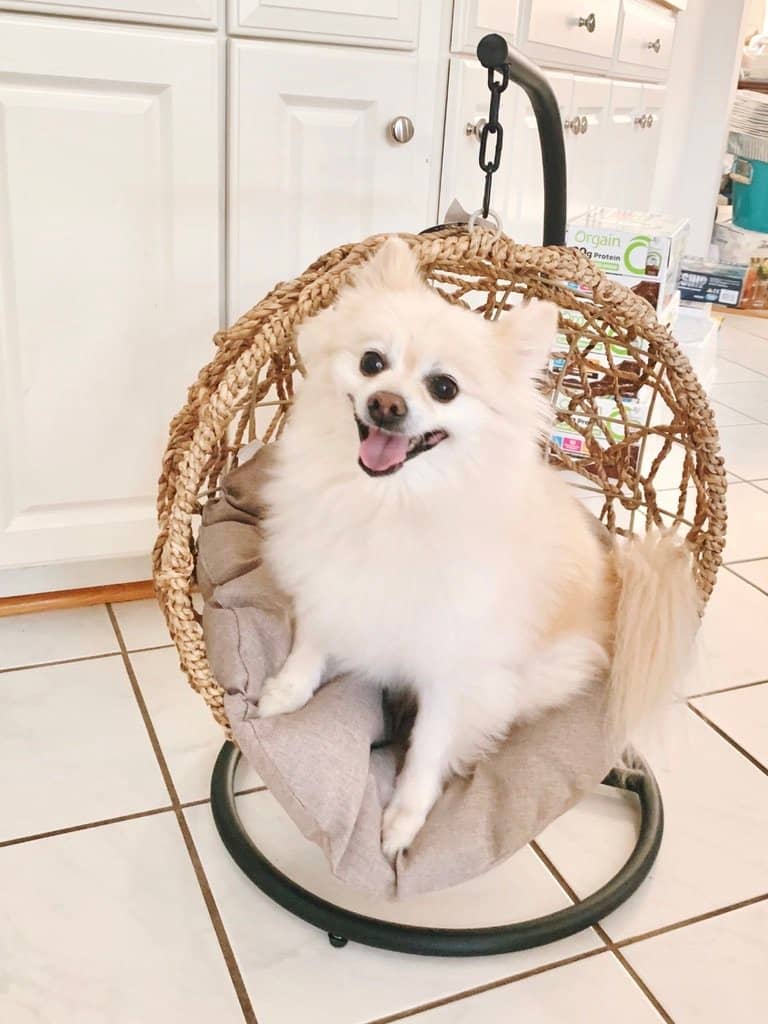 Tell me your friend would not absolutely flip out if they saw a small version of the swinging egg chairs that are all over Pinterest! They will love it so much that they'll go and buy a matching swing for themselves. You will see them posting a pic of them and their dog in matching chairs in no time. You can get a similar swing on Pawmemes.
---
16. Custom Dog Puzzle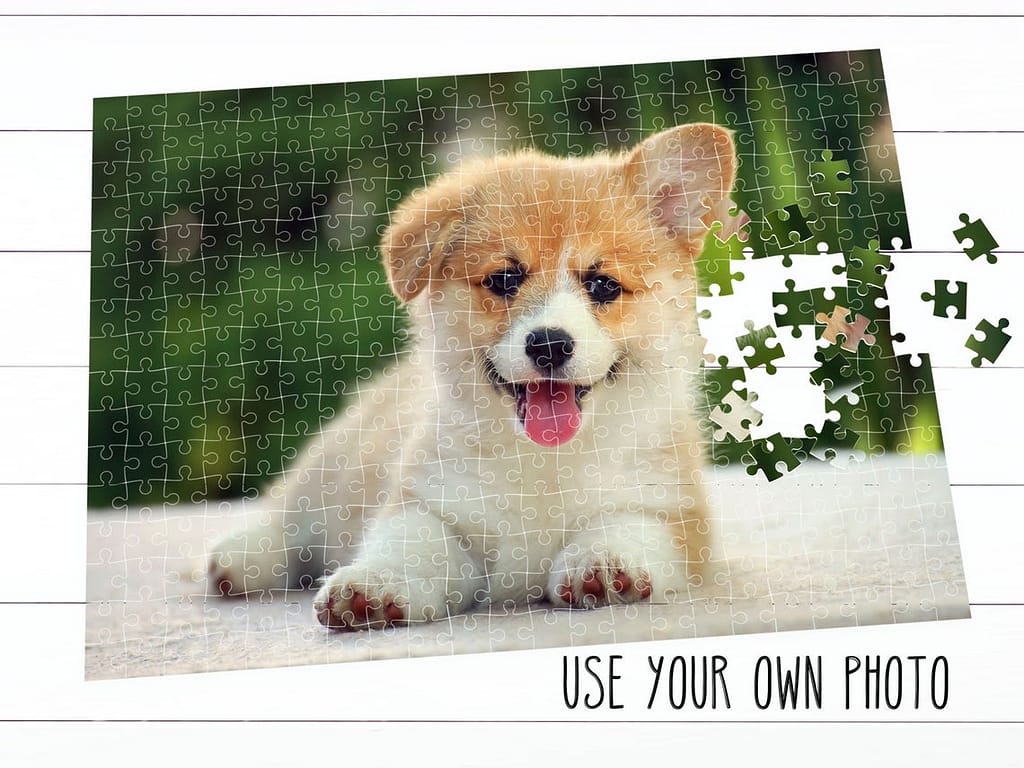 If your friend loves doing puzzles, why not give them one to do with their floofer's face? You can test and see how well they know their own dog's face since no one knows their own dog more than their owner! I love this gift because once they finish the puzzle, they can frame it too!
---
–For the PRACTICAL type–
---
17. Pet Stairs / Ramp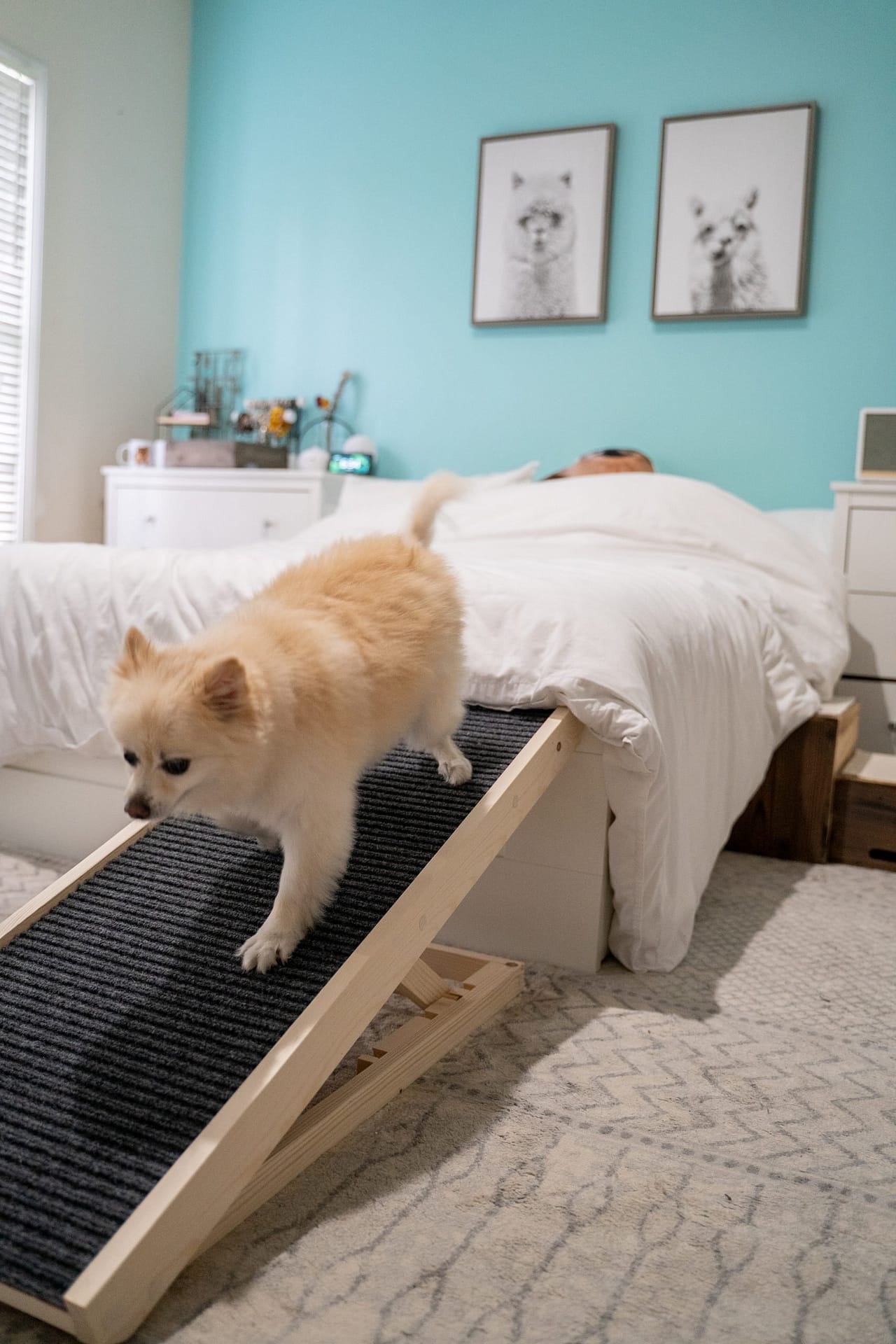 My pups are small and short, so it can be straining for their little knees and joints if they have to jump up and down to taller areas like on the bed or sofa. Having little stairs for them really reduces their risk for any health issues in the long run. Your friend will really appreciate you for this especially if it helps their small pup. I have stairs all over the house and just recently bought a ramp so Binky and Mitzy can easily move around the house without any help.
Click here to learn more about the benefits of having stairs and ramps for small dogs.
---
18. DNA Test for Breed and Health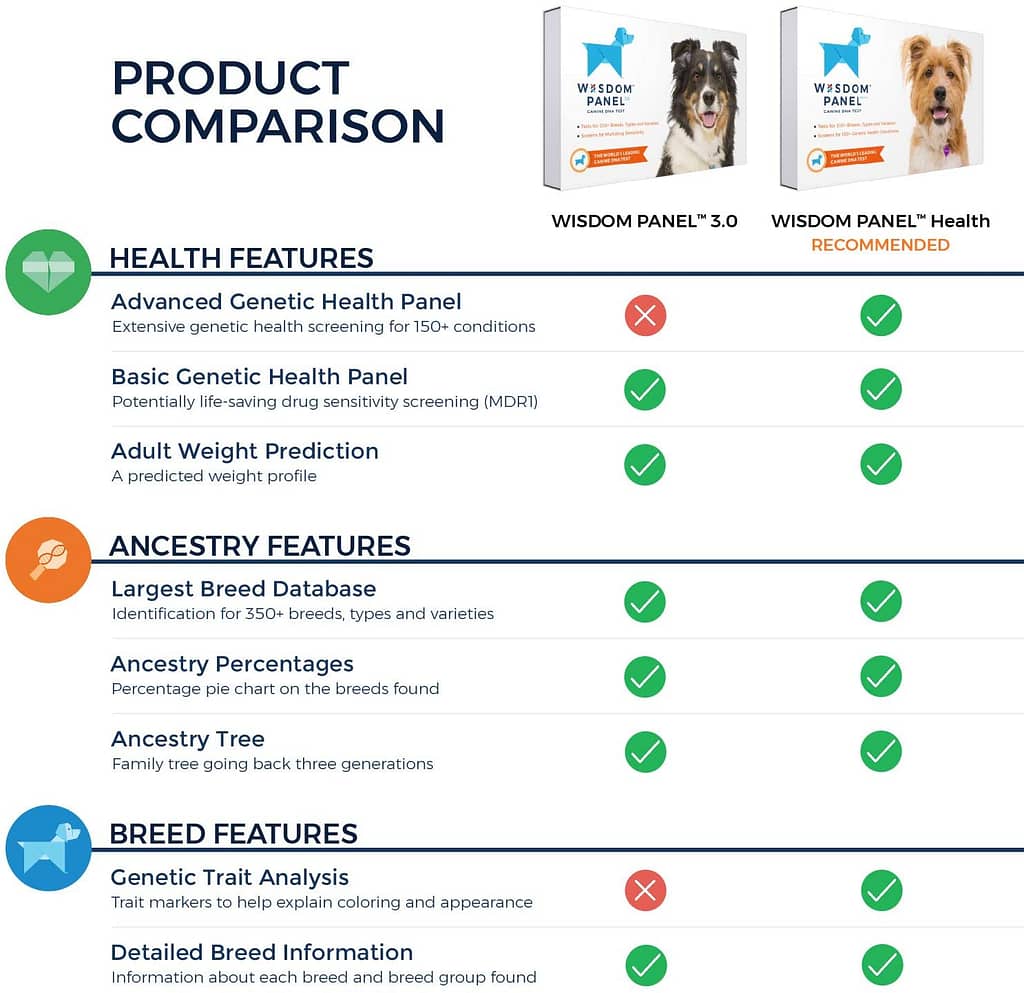 How exciting would it be to find out all the different breeds that make up your friend's dog? These tests can also help identify any health issues or risk for certain breeds, which would be super helpful to know ahead of time. It can also help your friend better understand their dog(s) behaviors and appearance. They analyze the results and display it in a fun and easy to understand graphic report. You can get Widsom Panel's Dog DNA Test Kit on Amazon for $80.
---
19. Treat Hider Puzzle
If your friend loves teaching their pup tricks, this gift is perfect for them. Dogs need to be mentally stimulated and this puzzle does just that! This is an interactive toy that helps them figure out different ways to get to the yummy treats either by lifting with their nose or moving things around with their paws. You can get the updated version of the one Binky's using on Amazon for $11.
---
20. Dog Paw Balm
If your friend's dog is very active and goes on a lot of walks, to the park, or goes hiking, they will absolutely need this. This will help keep their dog's paws well moisturised during cold dry winters and hot summer days. Click here to read more about the benefits of protecting dog paws with salve.
---