Summer is the best time to go on new adventures and make some unforgettable memories! Here are some of my favorite summertime dates that I hope you will enjoy. Of course nothing beats just being around your favorite person, but why not mix things up and try something you haven't before or even do it again with your best friend?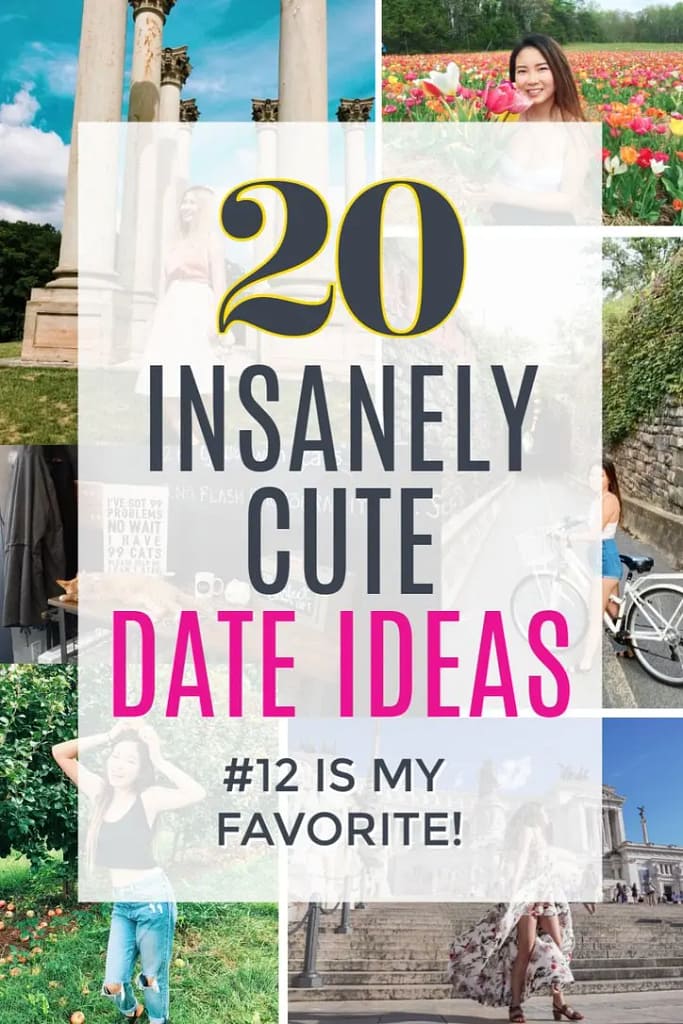 Disclosure: There are some affiliate links below, but these are all products I highly recommend. I won't put anything on this page that I haven't verified and/or personally used.
---
1. Go Fruit Picking or Pet Alpacas at Your Local Farm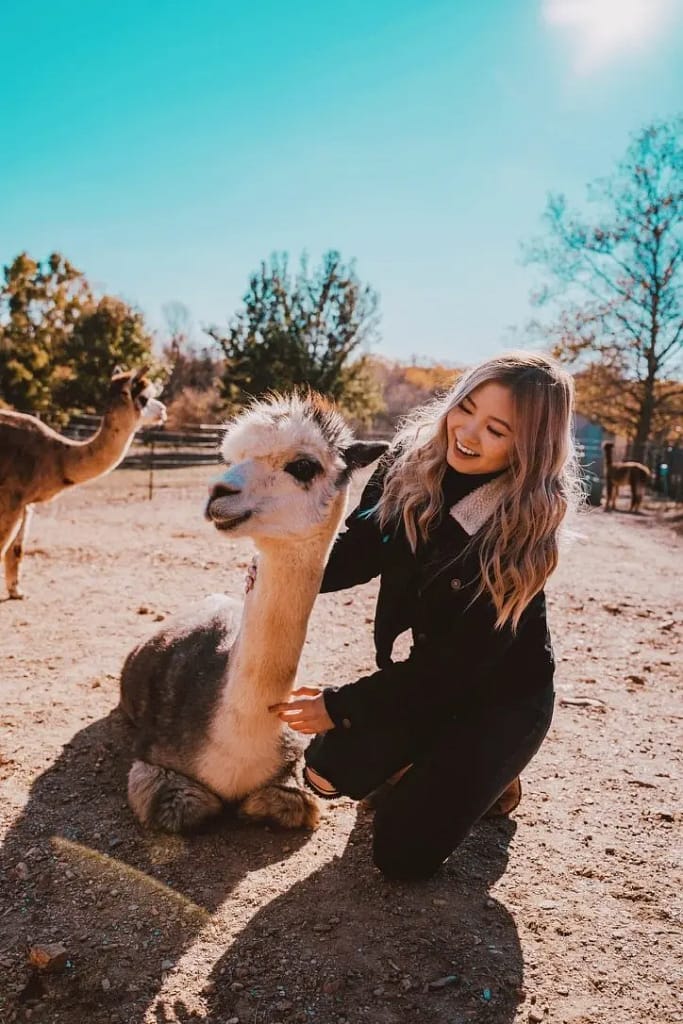 There's so many different types of farms! You can go:
– Pick strawberries and other seasonal fruits
– Join in the fun for summer events
– Pet fluffy Alpacas
Not only will you get some cute pics, you'll also leave with yummy fruits, fresh flowers, or a warm fuzzy feeling of meeting an alpaca for the first time together! Most local farms have super fun events during the summer like live music, pie eating contests, and outdoor games.
---
2. Pick Fresh Flowers at Your Local
Flower Field
Nothing is better than fresh flowers..mostly when you can pick them out yourself! Imagine all the cute pictures you can take surrounded by a field of beautiful flowers with your favorite person! Here are some of my favorite summer flowers that are in bloom:
– sunflowers
– peonies
– snapdragons
---
3. Cruise Around Neighborhoods to Look at Beautiful Homes / Architecture
This is one of my new favorite activities now. Is it just me or does exterior/interior design, landscaping, and architecture bring happiness that you've never truly appreciated as a kid? Seeing all the beautiful homes well taken care of, and all of the different design styles and elements that each home has, definitely has a unique way of inspiring even the most imaginative. Don't forget to bring a polaroid camera to capture all the beautiful inspiration and memories!
---
---
4. Getaway House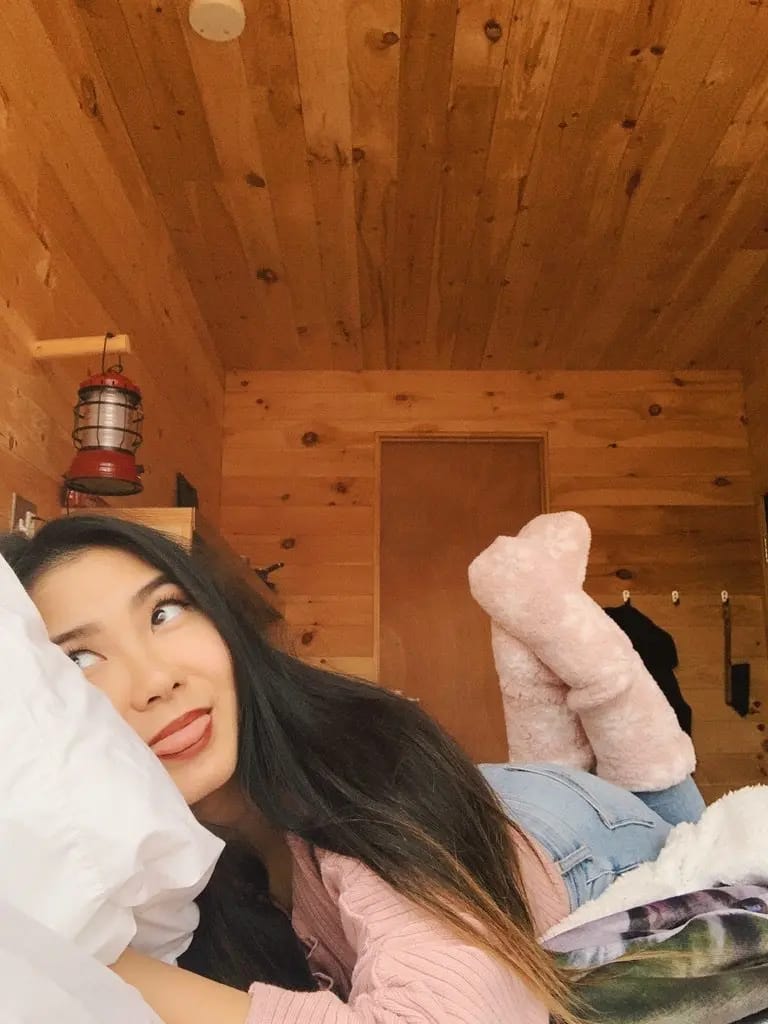 Need a quick and cosy cabin getaway from all the city lights? This is the perfect overnight date for the couple that wants to have a relaxing day of hiking, roasting marshmallows around the bonfire, and just spending time alone together in the woods. These tiny cabin homes have a shower, fridge, and stovetop. Everything you need to disconnect and really get to know each other.
---
5. Visit a Farmer's Market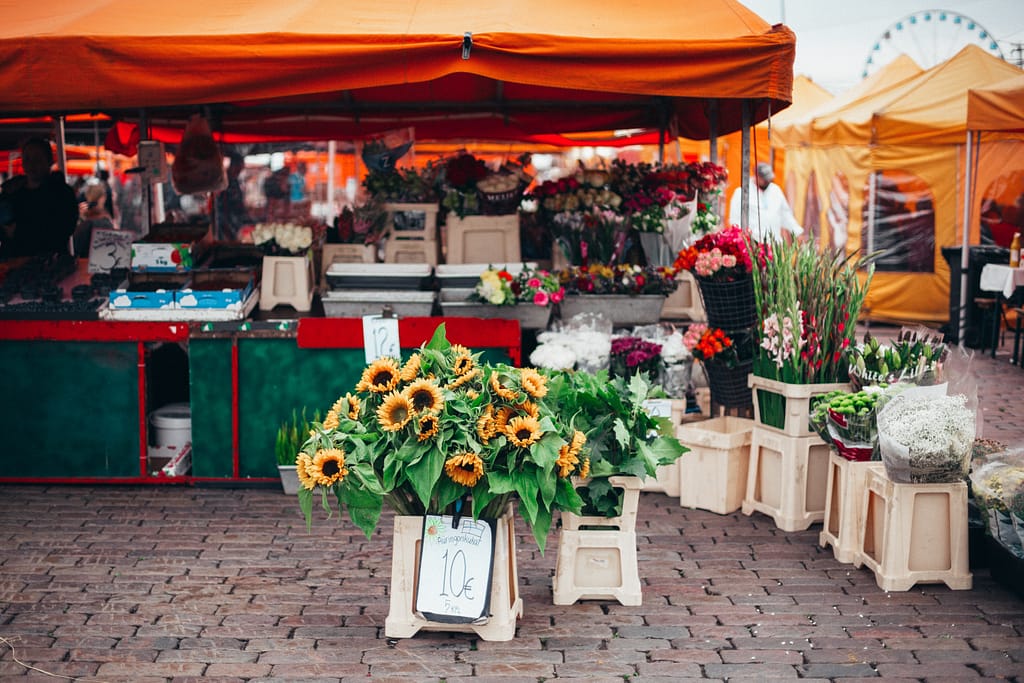 Nothing is better than supporting your local community and eating homemade food. I love farmer's markets because they also have other fun vendors for things other than food, like dog treats, crafts, and bath products. Don't forget to bring a reusable straw for those yummy homemade drinks you two will be sipping on!
---
---
6. Take A Bachata / Salsa Class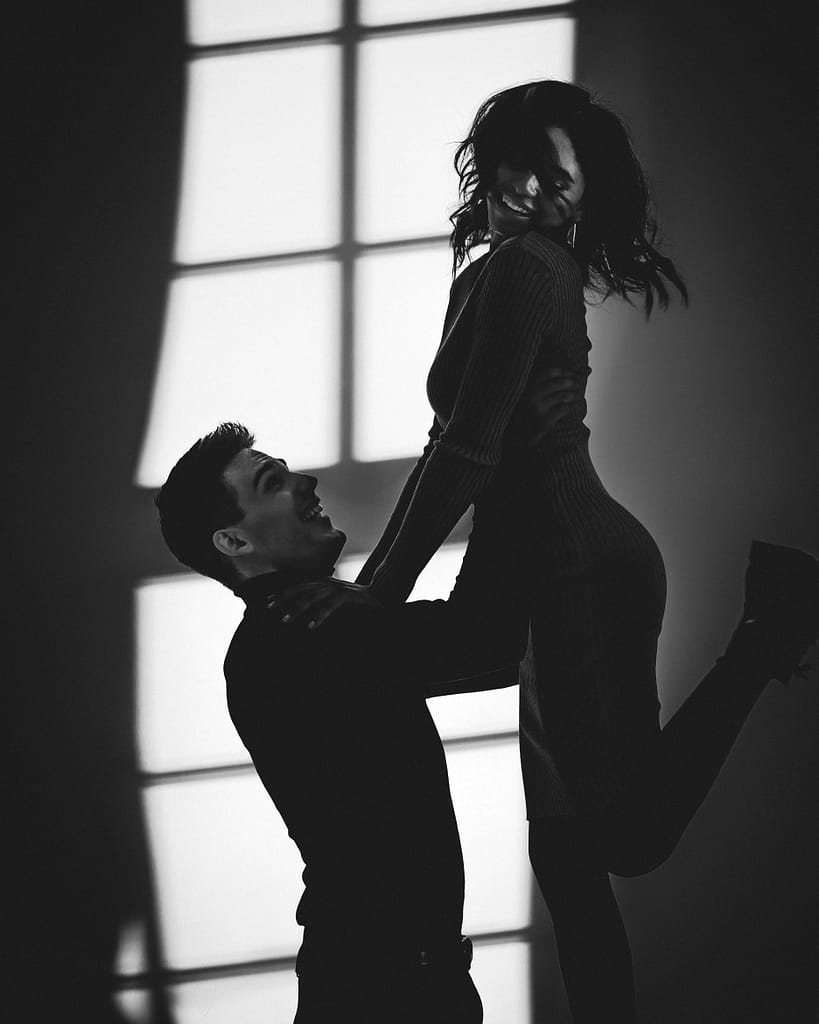 It's true what they say, dancing has a way of connecting people on a different level. If you really want to connect with someone, what better way than to hold their hands, look into their eyes, and step on their toes? Don't forget to wear your invisibobble hair tie because you will work up a sweat (but who wants creases in their hair, am I right?)
---
7. Drive Out to the Countryside to Look at the Stars
There's something about seeing a night sky full of stars after living in the suburbs/city with so much light pollution. Why not take a short 1-2 hour road trip further away from the city to just lay under the stars and listen to that new album you two have been waiting to be dropped together?
---
---
8. Cat Cafe / Kitty Cafe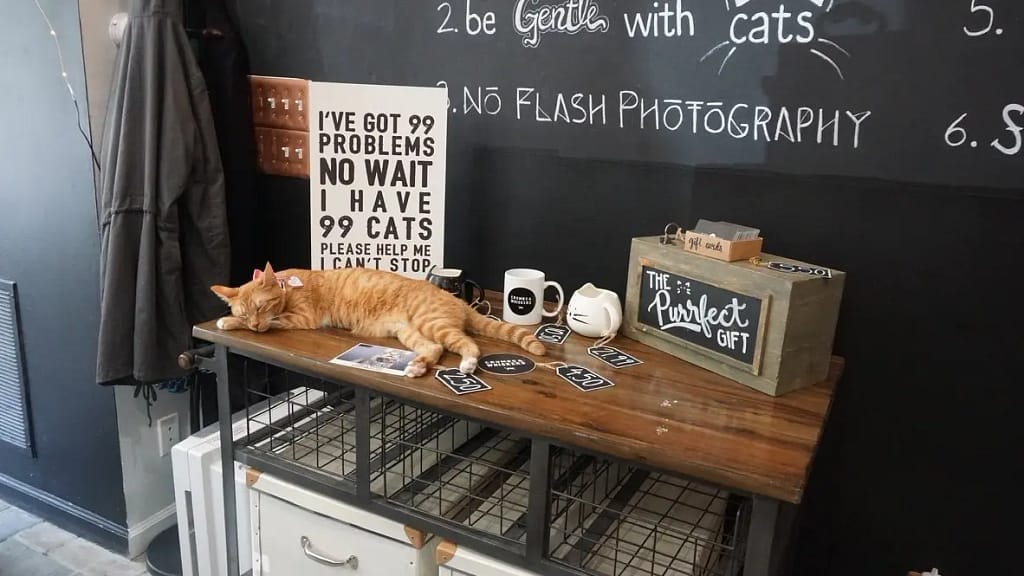 If you and your boyfriend/girlfriend love kitties, you absolutely need to find the closest cat cafe in your town! Crumbs and Whiskers, the one in Georgetown D.C., lets you play with cats while sipping on yummy coffee and chomping on yummy snacks!
---
9. Kayak / Canoe in a Lake
For the couple that loves a break a sweat every now and then, kayaking/canoeing will be a super fun date. If you love spending time on the water and just enjoying nature, why not invest in your own kayak so you can take it out whenever instead of renting all the time?
---
10. Ziplining At Go Ape
This one's a great idea for ones that like a little thrill, but not too extreme. Try out a ziplining obstacle course like Go Ape or you can find a local ziplining place and test your balancing skills. If you have a slight fear of heights, don't worry, you're strapped onto the zip line in case you miss your step on the obstacles!
11. Bike / Scooter Around the City to Find Hidden Gardens / Parks
One of my favorite dates is when we stumble upon a hidden gem in the city/town. Don't be afraid to make plenty of pit stops to check out anything that catches your attention. Of course, you can't forget to rock your new cute helmet. Safety first!
---
12. Mini Road Trip to Find the Best Pie in Your State
This is my favorite date night because I LOVE pie and I am willing to drive to get the best. This date can be driving to get anything–your favorite dessert, that cupcake flavor you have been looking everywhere for, or even that tasty drink you've been craving. Try a new flavor of your favorite dessert–my favorite pie is banana creme!
---
13. Take a Cooking / Baking Class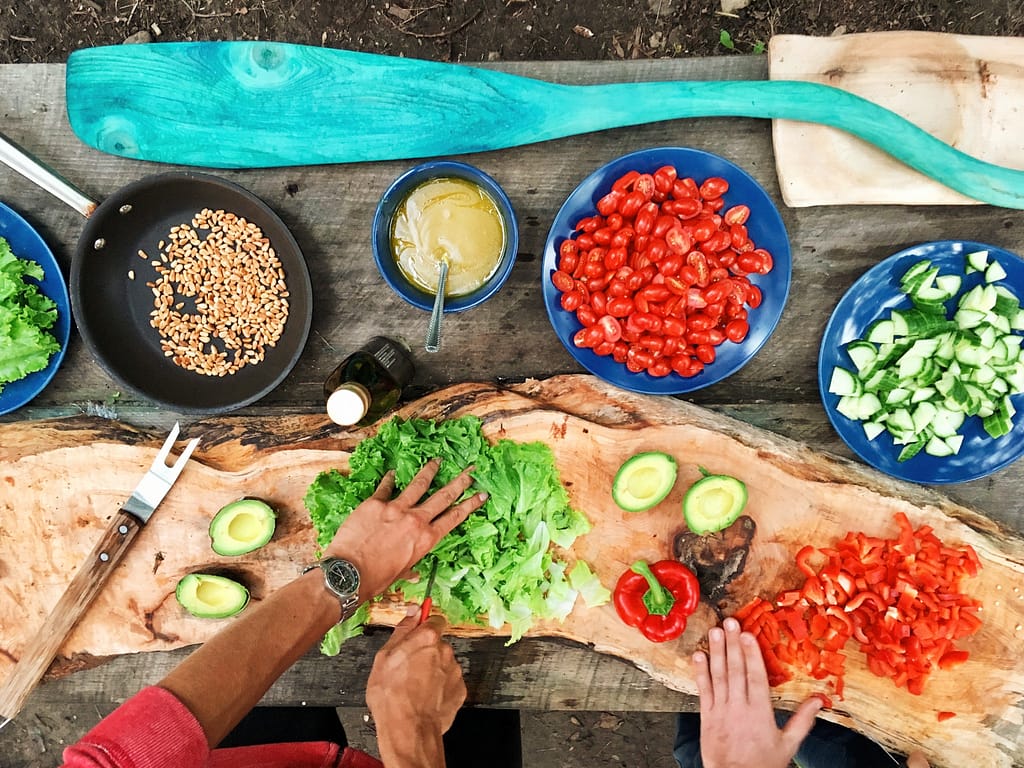 You don't have to be like Gordon Ramsey to cook a great meal. Try a class that teaches you how to make something you love to eat, but never tried making yourself. If cooking with other couples isn't your thing, try a recipe or two and cook a three-course meal from one of these cookbooks in the comfort of your own home!
---
14. Visit Your Local College
Art Building
One of the best dates are the ones where you stumble upon something cute/fun while walking through the city/town. My friends and I were actually walking to a museum in D.C., but on the way there we saw a college art building that was very discrete. We found amazing art that students made, and got some cute snaps too!
---
15. Have A Bonfire and
Learn the Ukulele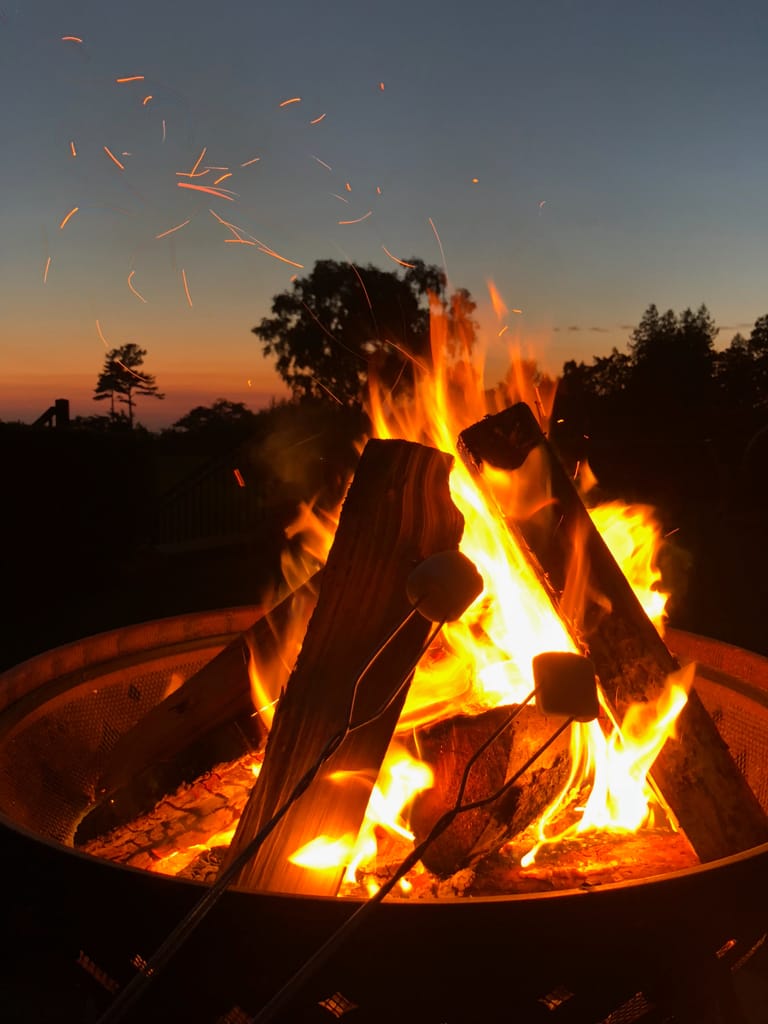 Nothing screams a summer night like a good ol' bonfire! You don't need to be all fancy schmancy or own a bonfire to have one. I love these bonfire logs that can be placed in your backyard so you can easily have s'mores roasting while a movie is playing on a projector or laptop.
---
---
16. Paint By Numbers Outside
The perfect date for the non-artsy types, but still want to create something with their own hands. Find a cute garden or just sit outside in your backyard, blast some music, and start mixing the colors!
---
---
17. Vineyard / Brewery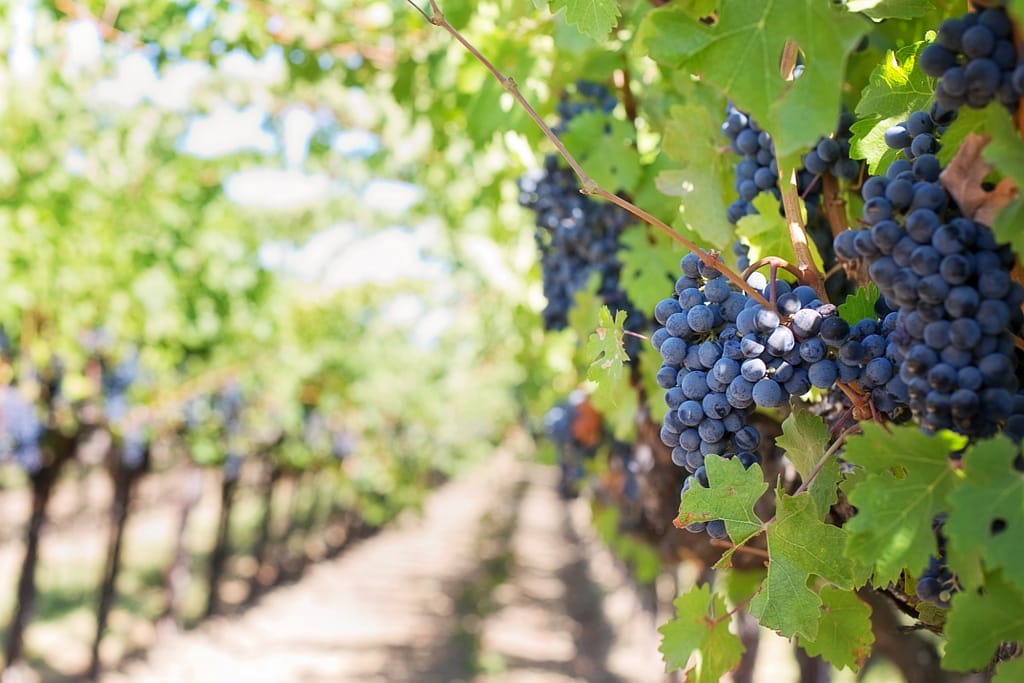 For all you 21+ couples out there, visit a vineyard or brewery for the day to taste all the wine and beer! Maybe you'll find your new favorite wine to sip on during your movie nights or your new favorite beer to introduce to all your friends at parties.
---
18. Roller Skate & Picnic in the Park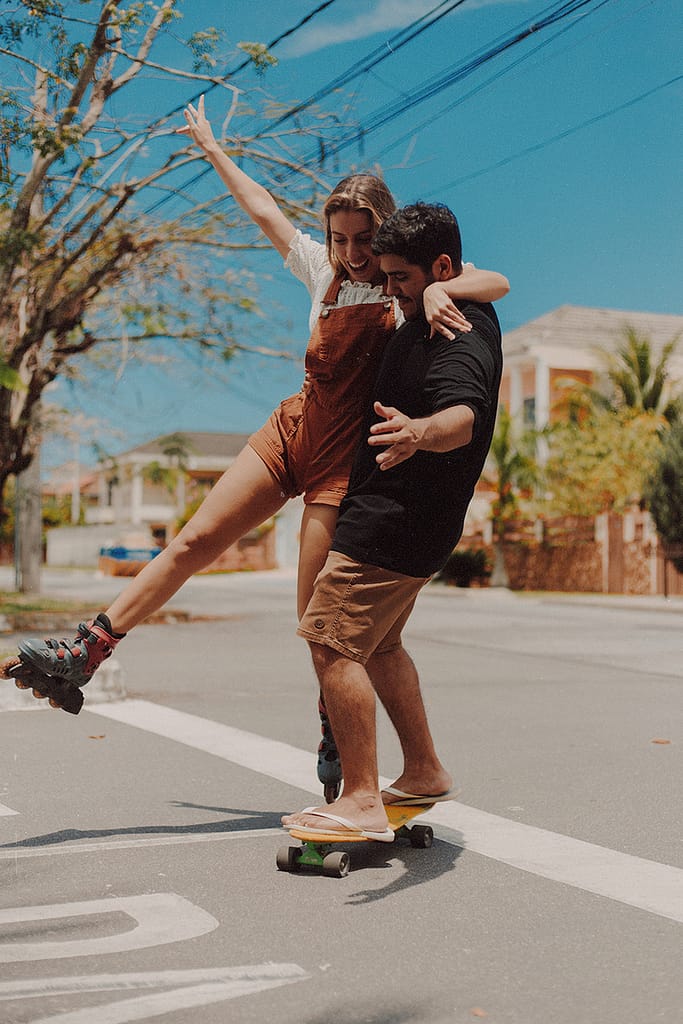 No ice skating rink? No problem! Now you can skate year round with your new roller skates instead of waiting until winter time to hit the rink again. How cute would you two look cruising through the park with your best friend holding your hand and being there to catch you when you both fall?
---
---
19. Go to A Local Orchestra Concert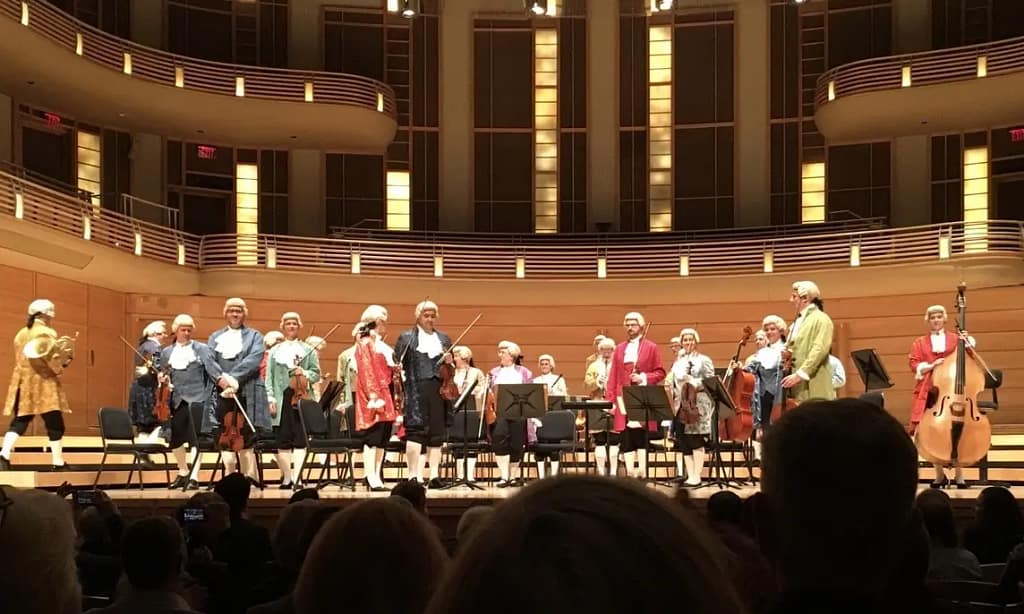 Who else loves supporting their local community artists? Enjoy a relaxing day or night listening to amazing live music that'll take you back to the good ol' days. Take a break from looking at a screen and watch a live performance!
---
20. Take a Dip in the Pool
Did you know that most neighborhood pools allow non-residents to use the pool with a small fee? Summer is best spent in cute bikinis and laying on top of super instagram-worthy floats!
---
---