Who else struggled to keep money in the bank during college? As a college student, I spent so much my first few semesters that I knew I had to make some changes. Here are some of the easiest ways I saved a ton of money. Most of these are super simple to do once you build a habit and frugal mindset. I love how many of the mobile apps (Rakuten, Vinted, GetUpside, Groupon, Poshmark) I listed on this blog post not only saves you money, but also earns you money if you invite your friends to join as well!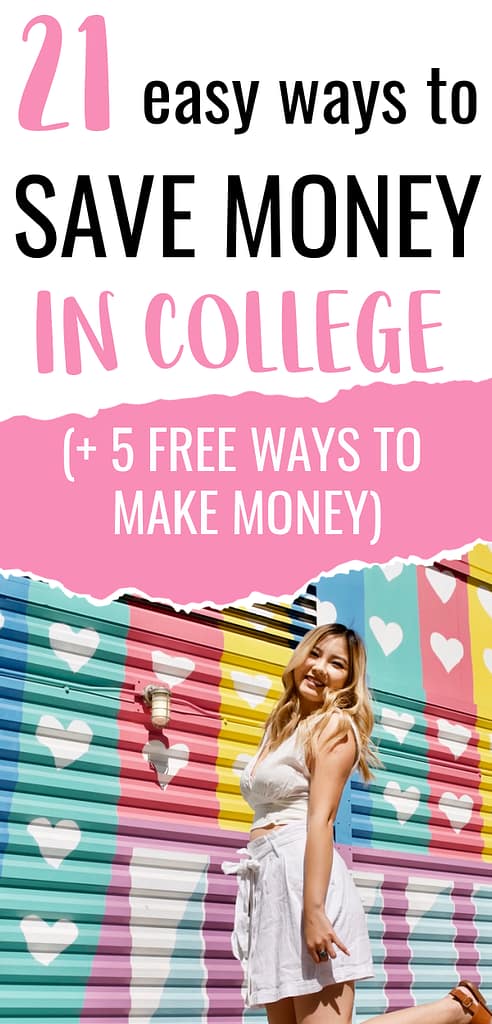 Disclosure: There are some affiliate links below, but these are all products I highly recommend. I won't put anything on this page that I haven't verified and/or personally used.
---
1. Go on Dates at Free Events
on Campus
My college always had a big carnival and concert every spring semester. Students entered for free with a student id and if your date was not a student, they could still come for a small fee.
Take advantage of all free games for students each semester like basketball, soccer, football, etc. They usually give out free t-shirts or foam fingers each game too!
We had shows like 'International Night' which was always really fun to see all the different cultures getting together for a night and performing such amazing dances.
---
2. Use Rakuten for All Online and
In-store Shopping
Here are some cash backs I got through Rakuten!
I have been a member of Rakuten since 2014 back when it was Ebates. This is my all time favorite phone app and Chrome browser extension for online and in-store shopping. I always check this app before placing any orders because almost 90% of the time, the stores I'm ordering from have cash back available. Cash back for some stores even go up to 10%. That's basically getting your tax money back and more! Browsing on a laptop with the Rakuten extension is nice because it alerts you of any coupons found and reminds you to activate the cash back for almost every website you visit! Click here to sign up for free and get $10 after your first purchase!
---
3. Follow Events on Campus with Free Food
Every college should have some type of social media account that features bigger events that usually have food. Be sure to check your school emails too for events that cater to a wider audience like the School of Business, Engineering, etc.
---
4. Always Ask If They Offer
Student Discount
My motto is, "The worst they can do is say no". It never hurts to ask if a store you're shopping at has a student discount.
---
5. Buy More High Quality and Sustainable Products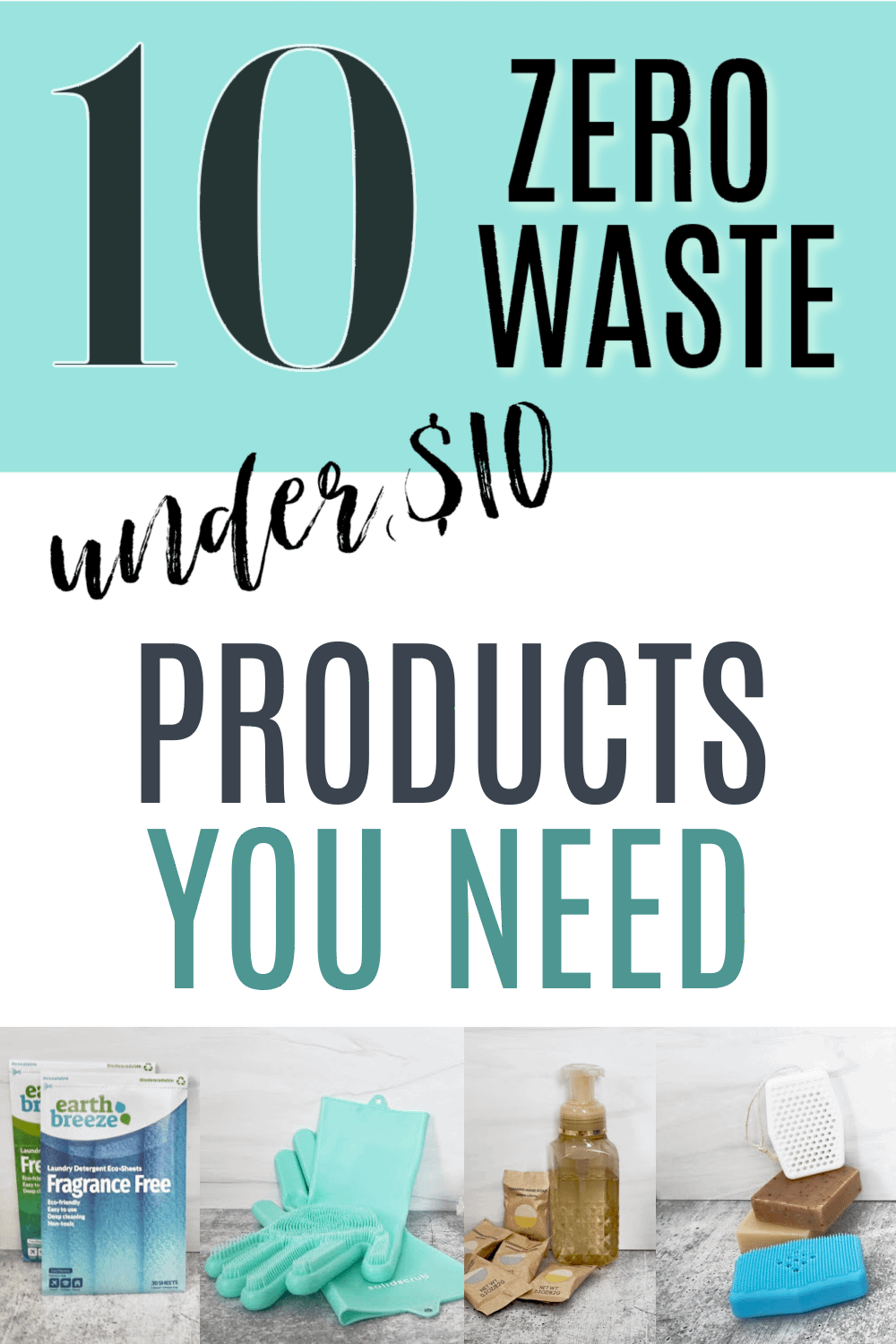 Be more conscious when purchasing your items you use everyday like makeup wipes. You can save so much money by swapping that out for micellar water and microfiber cloths. Instead of buying cheaper plastic products that don't last as long, opt for higher quality materials like silicone, glass, or metal. Check out my blog post for more easy ways you can save money by swapping out everyday products for under $10!
---
6. Follow Restaurant Accounts for Deals If Your School Sports Team Wins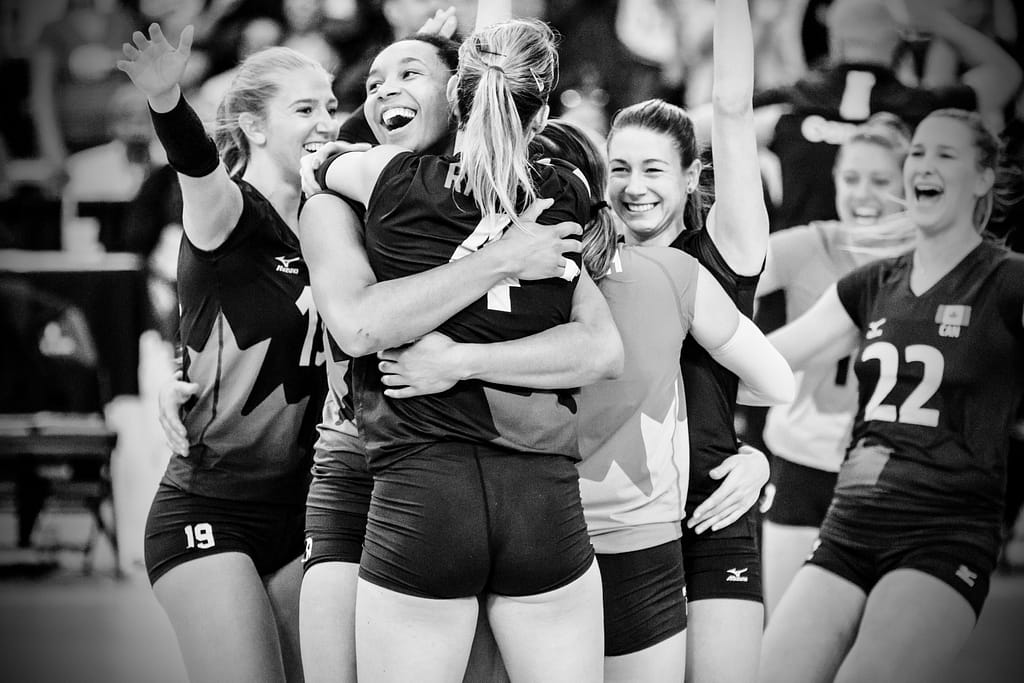 My university posted on the school's sport team's instagram every time a nearby restaurant had a special food deal for the day after our team won a home game!
---
7. Buy and Sell Your Old Clothes, Shoes, Bags on Poshmark and Vinted
This is by far one of the easiest ways to save and make money! Just upload photos of pieces that you know you won't wear anymore but others would love! I like posting to both Poshmark and Vinted because it can reach more people that way. Poshmark has a bigger user/customer base, but Vinted doesn't take a cut from your sales.
---
8. Recycle Your Old Clothes At H&M, Madewell and Aerie for Discounts

Tip: Always leave a bag of clothes to donate in your car just in case you make a quick stop at any of these stores!
Did you know that you can get 15% off your next purchase with H&M simply by donating your old clothes at any of their stores? Click here to check out H&M's program!
Madewell lets you recycle your old pair of jeans to get $20 off your next purchase of Madewell jeans! Click here to check out Madewell's program!
Aerie (American Eagle's lingerie/swim sister store) gives you 15% off your next bra purchase with any brand or style bra donation. Not only do you get a great discount, they also donate to Free the Girls to create a better life for sex trafficking survivors!
---
9. Sell Your Clothes to Plato's Closet, Uptown Cheapskate, Buffalo Exchange
I've sold to Plato's closet 3 times (twice at the same location and once at another location) in the past two weeks and made about $130 with 3 bags of clothing that I brought in to sell. Their buy prices aren't super high, but if you have items that aren't worth posting on Poshmark/Vinted, but are worth something before donating, then this is a good option.
Uptown Cheapskate gives you cash back or you can 'trade' and get 25% more value on top of your buy offer by taking 25% off your purchase in addition to using your cash back value.
---
10. Add to Cart, Then Wait a Few Days for Email with Discount
This is an interesting trick I just learned recently. If you enter your email for their newsletter, stores will send you an email after a day or two to remind you that you have items in your shopping bag and will offer you discounts if they see that you are thinking about purchasing. Every store wants to make that sale, so they are willing to give you discounts that you can't find online otherwise.
---
11. Use Groupon For Date Nights and Food Deals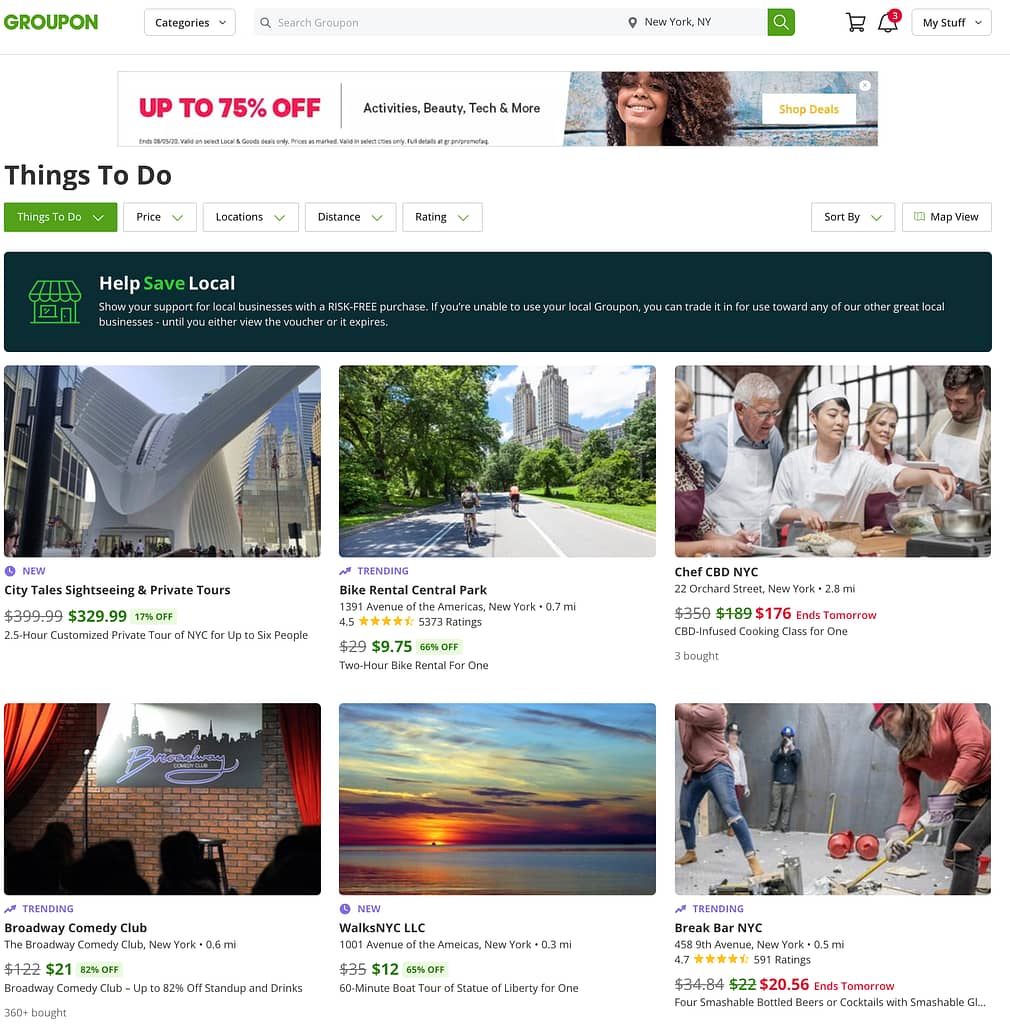 I love using Groupon for cute date night ideas and trying out new restaurants for cheap! Be sure to check your email for Groupon special deals just for you as well. I've gotten special deals for a Starbucks $10 gift card for the price of only $5! Click here to sign up for free and start getting great deals.
---
12. Use GetUpside App for Cash Back on Gas and Restaurants
This is a super easy way to get a couple bucks back every time you fill up gas. All you have to do is connect your credit card, check in 4 hours in advance and click 'claim offer' when you're near the gas station, and it will automatically add your cash back amount once your purchase is verified. You can cash out via PayPal or redeem gift cards.
---
13. Subscribe to Slickdeals and LikeACoupon
If you're the type who doesn't mind waiting for a good deal, these two websites will save you a ton of money (and it's free to sign up)! Slickdeals is nice because regular people always find and post the best deals for everything- from tech to home and every other thing you can think of. I can always find deals for Target, Starbucks, Amazon and more on LikeACoupon.
---
14. Businesses Around Campus Usually Have "College Days"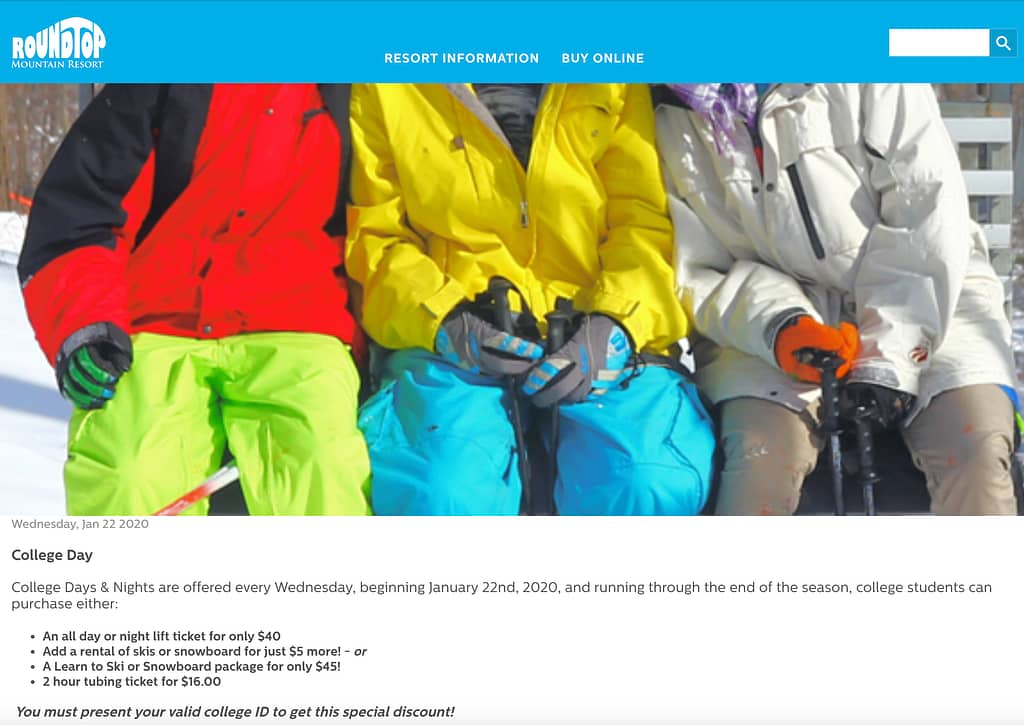 Ski resorts like Roundtop Mountain Resort and amusement parks usually have discounted days for college students. Make sure you check cities around your campus for deals so you and all your friends can have a fun day trip to hit the slopes!
---
15. Follow Event Life and Student Government for Free Tickets
This was one of my favorite perks as a student because the student government literally gave us 1 free ticket per student id (limited to the first 100 students of course).
---
16. Download Apps like Chipotle and Starbucks for Free Rewards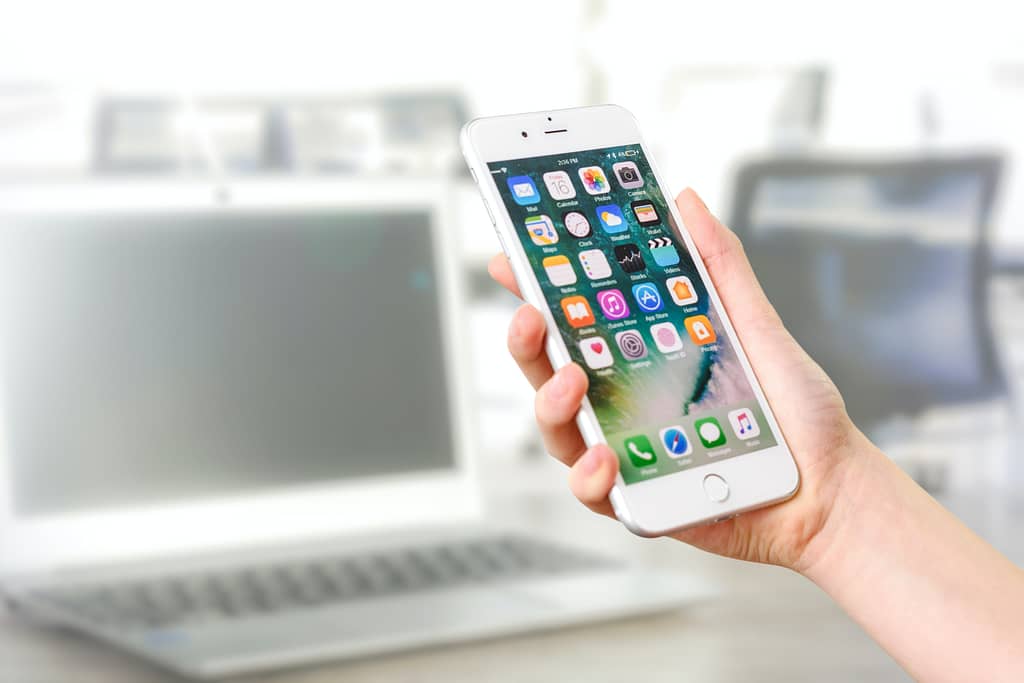 This is a super easy way to save money because who doesn't have their phone on them all the time? If you're always at these places anyways, why not scan every visit and get a free burrito bowl or free drink?
---
17. Share a Family Plan for Subscriptions to Prime, music and video streaming services, Nintendo Switch
You can always get a good student discount with most of these services. Usually student plans also come with ads, so family plans are also good if you want no ads with comparable pricing.
---
18. Eat Out During Happy Hour
Make plans with friends to grab a bite during happy hour to save money on food and drinks! You can still have a good time without breaking your budget for the week.
---
19. Have a Dedicated Email + Google Voice Phone Number for Discounts and Sales
I love discounts and rewards, but hate giving my personal email, so this is a great alternative. You can have all of your favorite stores and restaurants send you notifications about discounts all in one spot! This makes things much easier for when you know you are about to head to the store or order something online, so checking for deals and coupons in one email will definitely make your life simpler.
---
20. Take Advantage of Free Gym Membership with Tuition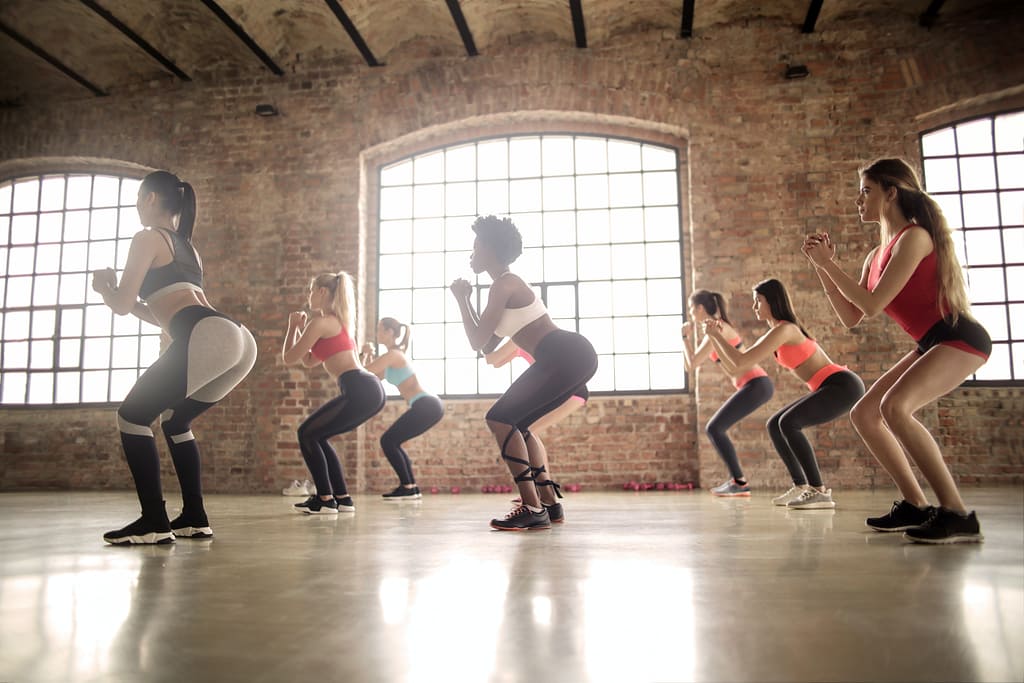 The best part about paying for tuition is that you get a lot of the school amenities like gym membership along with it. You need to take advantage of this because this will save you about $25-50/month. You can take group exercise classes like HIIT, spin, yoga, and have access to the pool/hot tub!
---
21. Thrift Thrift Thrift!
Shopping at thrift stores is the simplest way to save money on clothes. You can find some really cute clothes there for super cheap. Unique Thrift stores give 25% off your entire purchase on Thursdays! Don't forget to sign up for Unique Thrift and Plato's Closet rewards programs too to save even more every time you shop there.
---