I love a good list of essentials that ACTUALLY work! Here are all the things that helped make my life at college so much easier and better. Everything listed below are products that I actually still use and purchased with my own money (besides the Comfy- I got it as a gift and the laptop lap desk- which I can't find online anymore).
---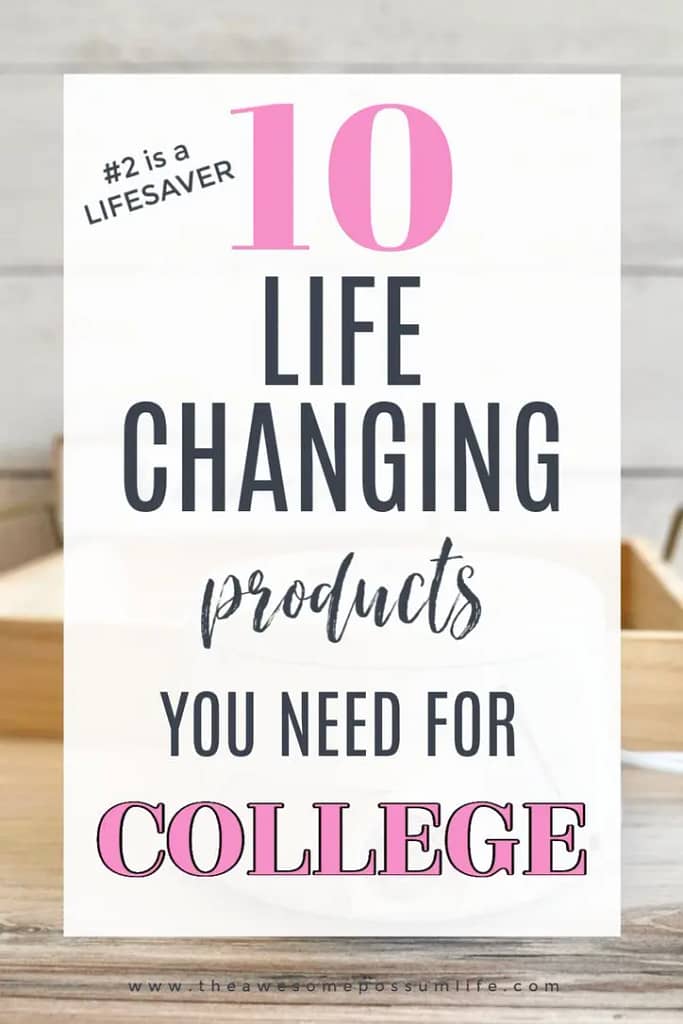 Disclosure: There are some affiliate links below, but these are all products I highly recommend. I won't put anything on this page that I haven't verified and/or personally used.
---
1. Rolling Storage Trunk (for an easy move in/out day)
These storage trunk containers are the best solutions for storing and moving all your stuff. Your college may provide those giant rolling bins on move in day, but who wants to throw all their unorganized stuff in those bins just to unload into your car and have it be a giant jumbled mess? These storage trunks have a handle so it makes it so much easier to roll to your car with all your stuff already organized inside. I also love these for just storing all your knick knacks or seasonal stuff at home.
---
2. Portable Laptop Stand (to reduce neck strain)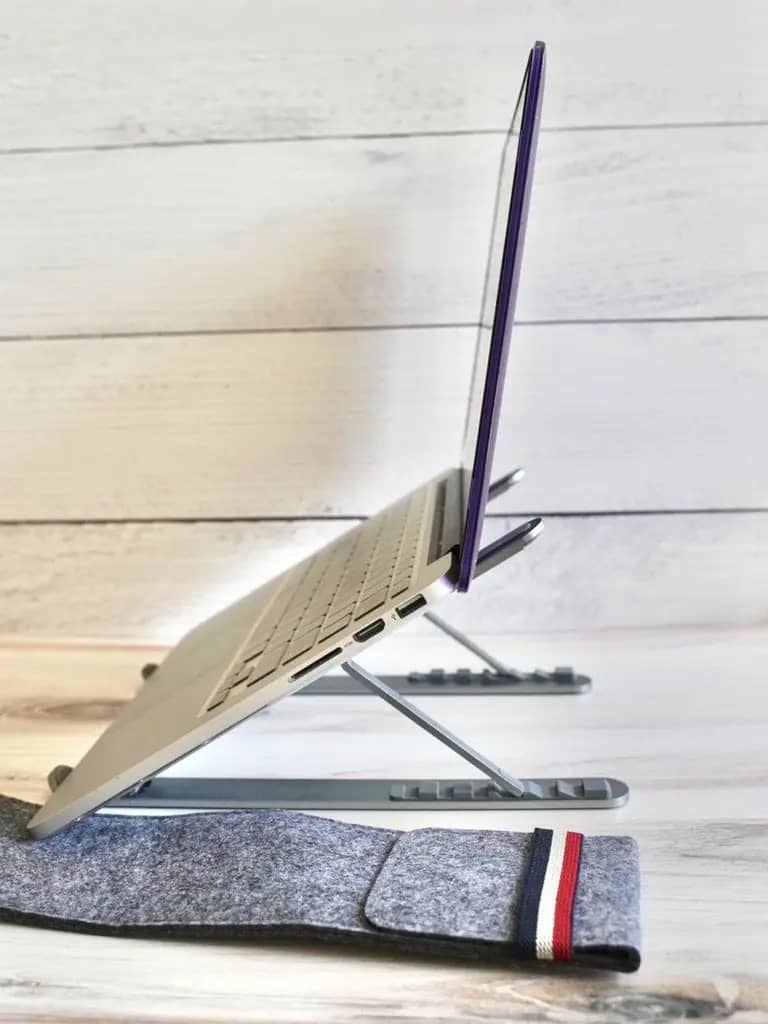 Anyone who gets neck pain or stiff shoulders after being on their laptop all day from classes and studying absolutely NEEDS this laptop stand. This stand helps raise your laptop so that it meets your natural eye level so you aren't looking down for hours at a time, which causes neck strain. I love this stand because it folds into a carrying case which makes it perfect to bring with you from your dorm/home to the library.
---
3. Coffee / Tea Mug Warmer (for all those all-nighters)
If you HATE when your coffee or tea gets cold super fast, this is the best thing to keep on your desk or nightstand. We all get too focused on our study sometimes that we forget we had a yummy cup of joe sitting there waiting for us, so here is the answer to all our prayers!! I have the Bestinnkits white mug warmer and I love it because it only heats up when you place a mug on it, so you don't have to worry about fire hazards. Don't expect your coffee to stay scaling hot with this, but it will keep it nice and warm!
---
4. The Comfy (for cold study areas)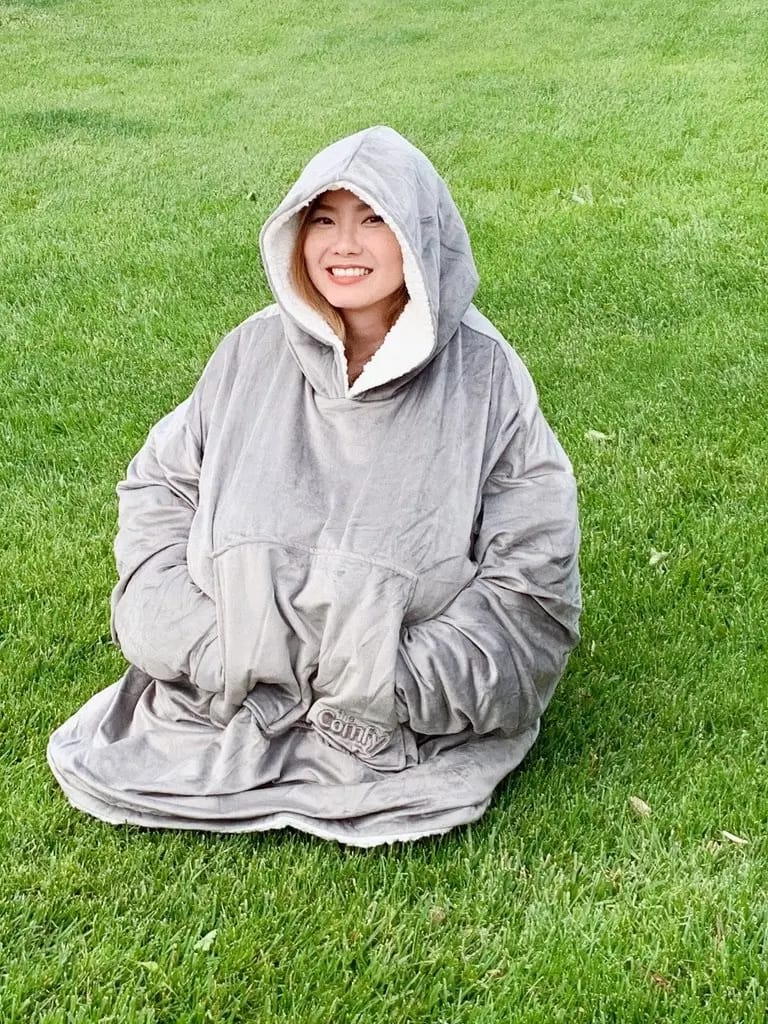 This is the best thing any college student can ask for. Does anyone else get super cold in the library or just in any campus building in general? I like to be cosy when I'm studying, but instead of carrying around a blanket, why not just wear this? It's also perfect for just lounging around to watch Netflix too!
---
5. Noise Cancelling Machine (to sleep well before morning classes)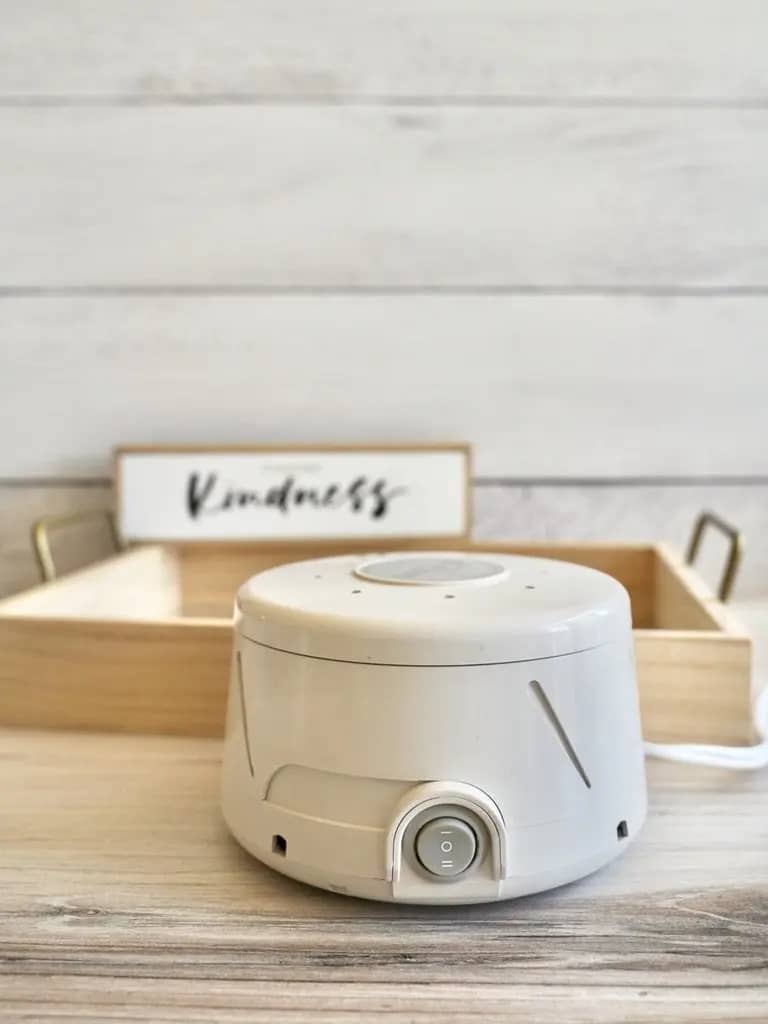 I can't tell you how many times this noise machine has helped me have a good sleep. Even if you get less than 8 hours of sleep, you need to turn this on because it will still give you the feeling of a good deep sleep. If you wake up easily from any noise, I would definitely recommend trying this out. I have the Dohm machine in white, which allows you to adjust the noise level to your liking.
---
6. Poopouri (because you're the best roommate)
I am telling you right now that this will be your new favorite bathroom product. Your roommates (and you!) will thank you for it. No one likes a stinky bathroom, mostly when everyone needs to get ready at the same time, or if your space isn't well ventilated or smaller. I've repurchased this many times for travel when you have to share bathrooms at hotels/airbnbs with many people, and it's a lifesaver!
---
7. Paper Mate Gel Pens (the best pens)
I love these pens so much that I probably used up about 50 pens so far. They write so smoothly, dry quickly, and honestly, I think they make my handwriting so much more legible unlike ballpoint pens. 10 pens will last you probably 2 years if you take a lot of notes like me. I take both typed and handwritten notes, but I like handwritten better for classes that I know I will need to do more studying in.
---
8. Fivestar Notebook Binder with Reinforced Paper (sturdy and minimal)
If you like minimalism, keeping your backpack lightweight, and having the ability to shuffle notes around, this binder and paper will be your best friend. These come with dividers, so it's perfect for organizing all your different classes. These binder rings have a soft open/close and aren't like the regular rings that snap at your fingers and make a loud noise when you open and close it. I love the reinforced paper because it has a lining where the 3 holes are so that it doesn't rip out of your binder easily by accident.
---
9. Travel Utensils
If you are a commuter student, having utensils with you at all times is essential (mostly if you pack lunch/dinner). Even if you're not a commuter, this lightweight pack is super cute and you can feel good by knowing you're reducing one-use plastic waste!
---
10. Portable Lap Desk for Laptop
Who else tends to get drawn to their bed when you need to actually do work or study? I know I do, so having a cushioned and heat cooling lap desk is my lifesaver to being productive even while in bed! Sometimes I'm just too tired/lazy to go all the way to the library or sit at my desk, so having this really is helpful. I have a ventilated lap desk (I can't find online anymore), but here are some cute options below as well!